Regular price
$84.00 USD
Sale price
$76.00 USD
Unit price
per
SPECIAL OFFER
Sold out
The gift of rest & resilience.

Put the "holiday" back in Holidays. Give yourself & your loved ones the gift of good rest & good cheer. These two tinctures bring deep sleep & stress-free days, filling your cup & making it easy to be present for all the moments.
(Yes, you need this.)
Share
Ingredients & Benefits

✿ Braven Tincture offers daytime relief from stress & occasional anxiety through a unique blend of adaptogens, nootropics & flower essences.
✿ Nocturne Tincture provides deep restorative sleep support to nourish a frazzled & depleted nervous system.
✿ Typically used together for round the clock nervous system support.

INGREDIENTS:
Braven Tincture:
Distilled Water, Cane Alcohol*, Scutellaria Lateriflora (Skullcap) Herb Extract*, Stachys Officinalis (Wood Betony) Herb Extract*, Avena Sativa (Milky Oats) Spikelet Extract*, Withania Somnifera (Ashwagandha) Root Extract*, Lavandula Angustifolia (Lavender) Flower Extract*, Mimulus Guttatus (Mimulus) Flower Essence, Populus Tremula (Aspen) Flower Essence. *Organic

Nocturne Tincture:
Distilled Water, Cane Alcohol*, Passiflora Incarnata (Passionflower) Flowering Herb Extract*, Scutellaria Lateriflora (Skullcap) Herb Extract*, Valeriana Officinalis (Valerian) Root Extract*, Eschscholzia Californica (California Poppy) Whole Plant in Flower Extract*. *Organic

VEGAN • ORGANIC • BIOAVAILABLE • GLUTEN FREE • SUSTAINABLY SOURCED • LAB-TESTED • FOCUS GROUP APPROVED • MADE IN USA
How to use

Add to whatever you're drinking & let the plants do the rest.

BRAVEN:
✹ ☾ For day or night use. Take as a daily restorative tonic to build stress-resilience over time, take before facing a known trigger and/or in response to feelings of overwhelm.

NOCTURNE:
☾ For night time use. Take 20-40 minutes before bedtime in a splash of water or non-caffeinated tea.
Care information

Store these tinctures out of direct sunlight. No need to refrigerate.

To create Tinctures of potency we use whole plant parts & remove only what's necessary. Dark colors, distinct scents, residue & separation are to be expected. Shake well before use.

Consult your healthcare provider prior to use if you are pregnant, nursing, taking any medication, or if you have a medical condition.

NOCTURNE tincture may cause drowsiness. Do not take in combination with alcohol or operate machinery after use.
*These statements have not been evaluated by the FDA. These products are not intended to diagnose, treat, cure or prevent any disease.
View full details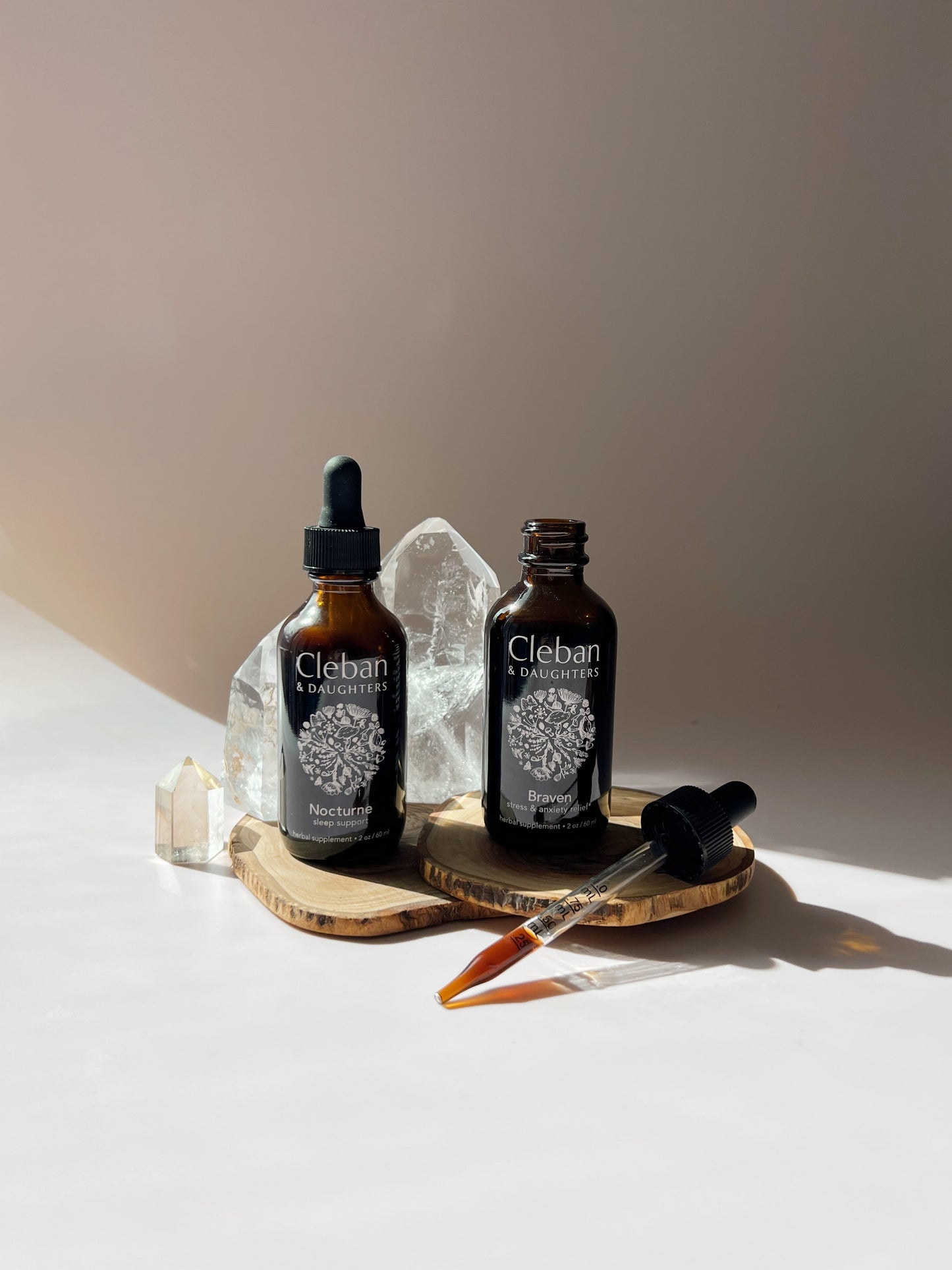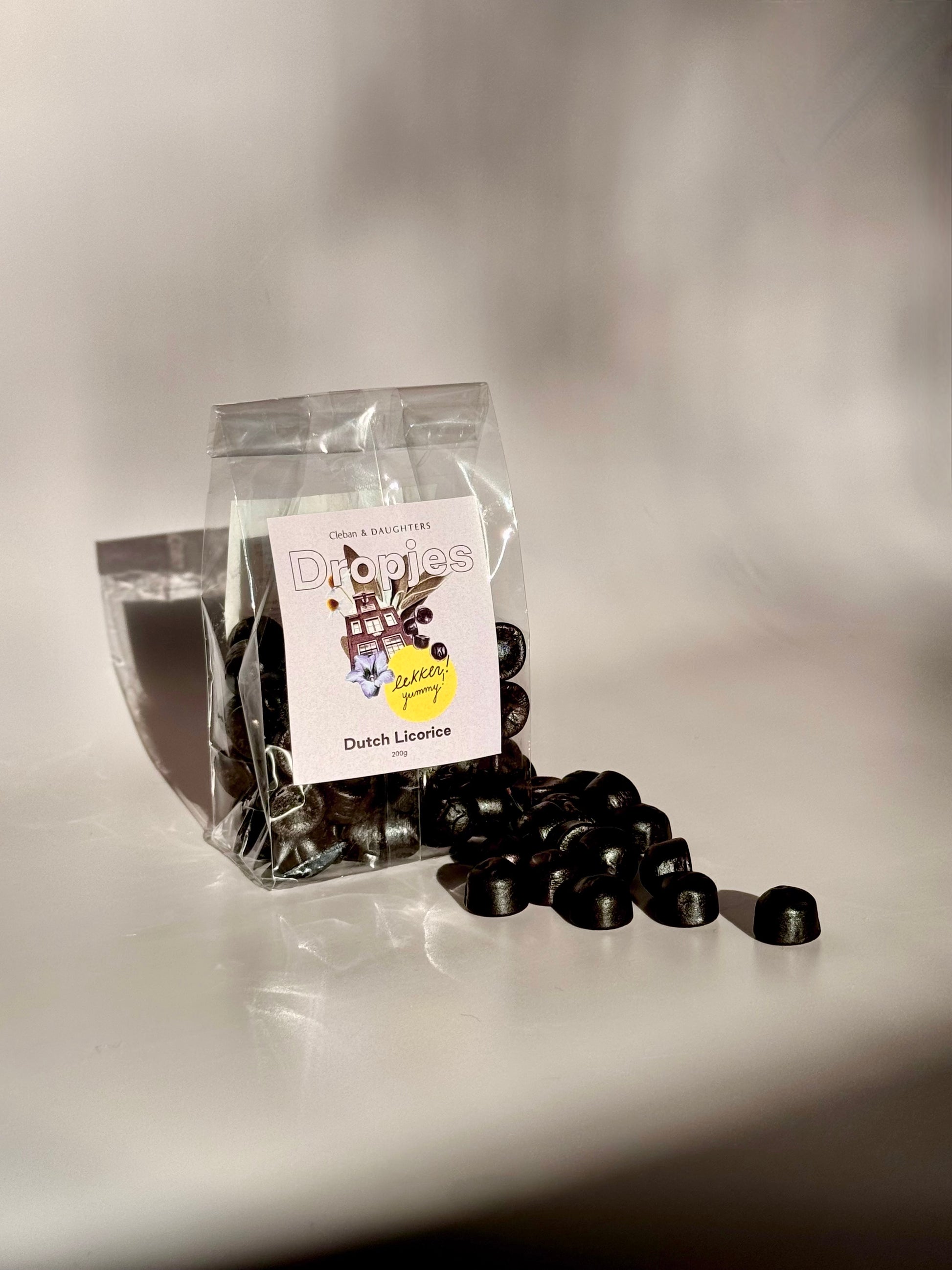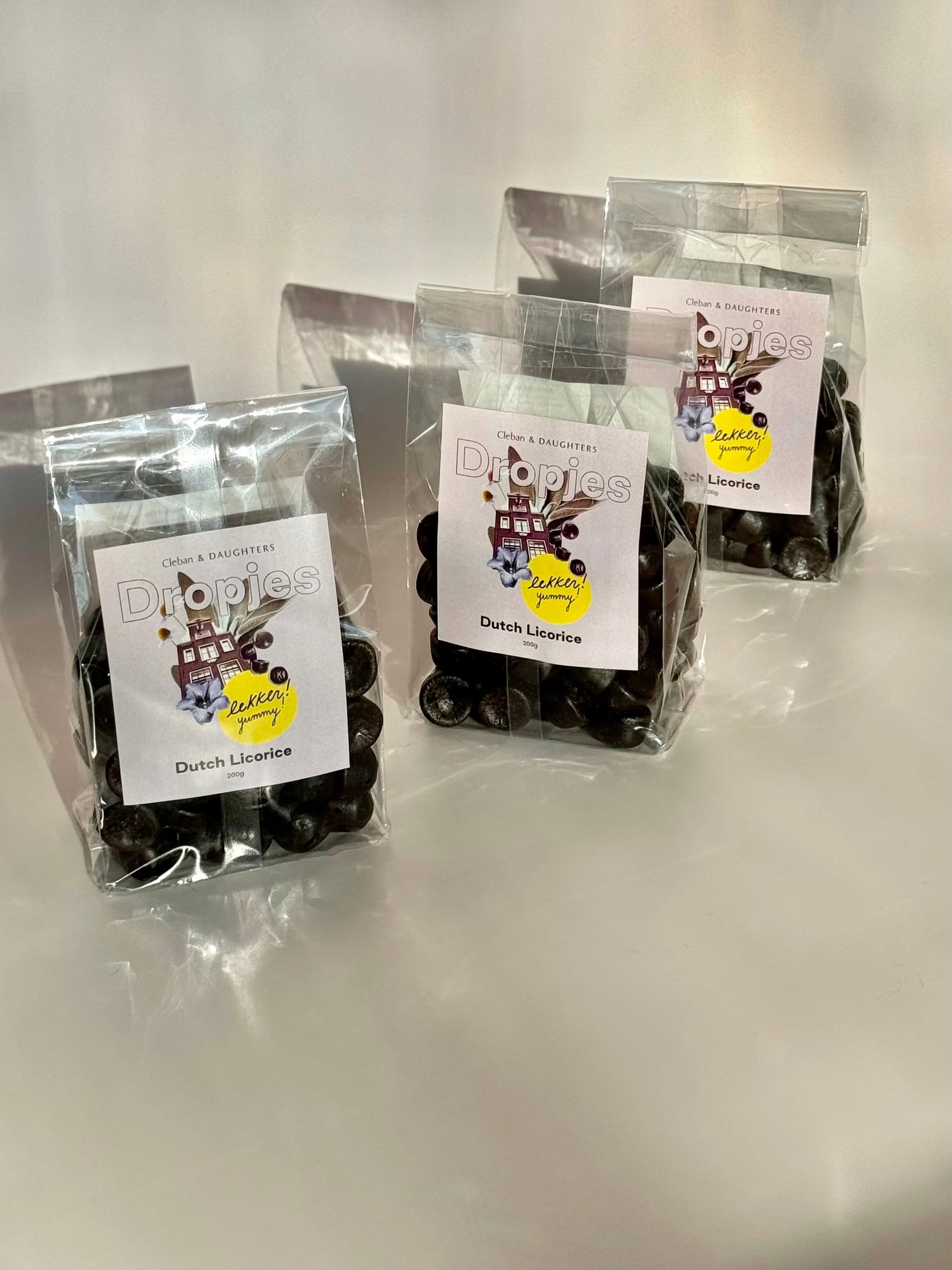 Dutch Licorice
Regular price
Sale price
$9.00 USD
Unit price
per
SPECIAL OFFER
Sold out
Share
View full details